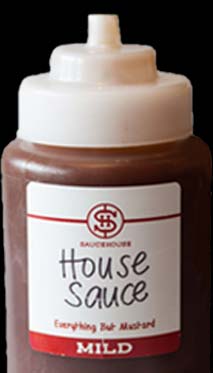 House Sauce: MILD
A sauce for everyone, a thin mild sauce, with ketchup and molasses base help create a hint of sweet & tangy, with no heat, and goes great on everything.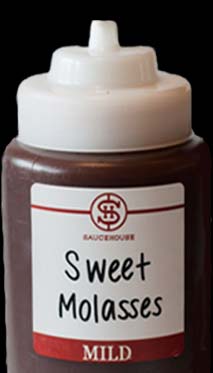 Sweet Molasses: Mild
Perfect for anyone with a sweet tooth!  This is our sweetest sauce and is thick and sticky with no spice and a hint of tang on the back end.  Perfect on our delicious baby back ribs or anything you want to sweeten up!  Try mixing in a bit of  our Very Hot & Sweet Sauce for a sweet kick.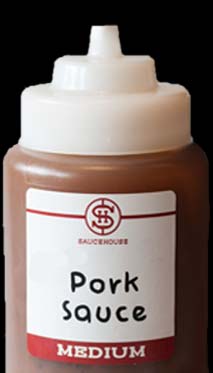 Pork Sauce: Medium
The name says it all!  Our Pork Sauce goes great on pork, but don't let that stop you for tying it on everything!  This thin medium spice sauce has a hint of ketchup, mustard, & Worcestershire, a lot of tang, a little sweet, and a little heat.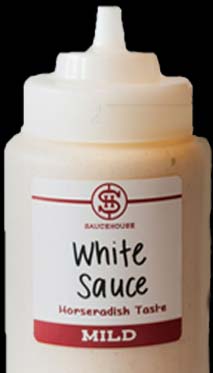 Alabama white: mild
This sauce is one of a kind with roots from Decatur, Alabama.  A mayonnaise based sauce, it also has a little sweet taste of honey with a back end full of horseradish.  We love this smothered on our beef brisket, but it goes great on everything…including our pork egg rolls!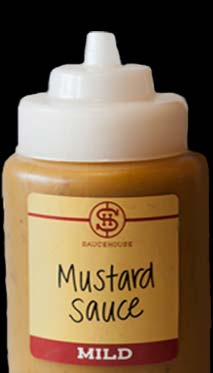 Mustard sauce: medium
This one is for all you South Carolina BBQ Fans!  A rich yellow mustard sauce with hints of brown sugar, Worcestershire, and little bit of kick.  It is great on everything, but we suggest you try it on our lightly smoked juicy chicken!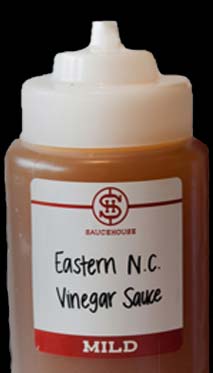 Eastern north carolina vinegar: mild
This Vinegar sauce is perfect for all of those who love to drown their meat in vinegar.  A perfect mixture of white and apple cider Vinegar make the base of this thin favorite followed with a touch of sweet onion, a few red paper flakes, & a tangy smooth finish.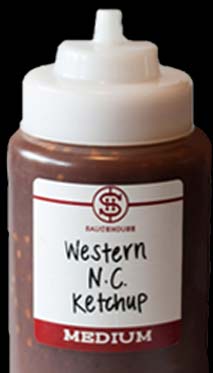 Western north carolina ketchup: medium
This one is for all those Ketchup lovers out there, with a base of ketchup and tomato paste leading the way, this sauce has some heat and a little tang that will leave you wanting more!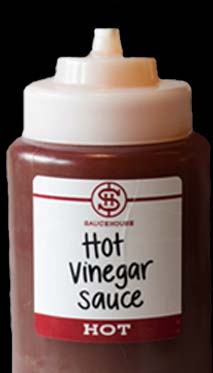 hot vinegar: hot
This vinegar sauce is exactly as the name says, full of vinegar & spice that will leave your nostrils open, and maybe put a tear in your eye!  Our Hot Vinegar goes great on anything you want spiced up.  We recommend you keep a beer or cold beverage close by!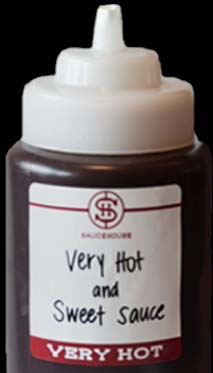 Very hot and sweet: very hot!!!
The name doesn't lie, this one is VERY HOT!!!, Started with a think base of ketchup, molasses, and brown sugar to keep it sweet, if only for a second, then ghost and habaneros peppers join the party to melt your mouth!   Our thickest and hottest BBQ sauce is also one of our cult following favorites!  This sauce is also great mixed into any of our mild sauces to make a perfect medium-hot blend of sauce!